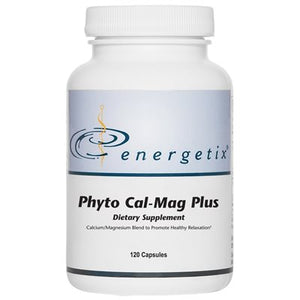 Phyto Cal-Mag Plus is a comprehensive blend of bioavailable calcium and magnesium along with vitamin D3, trace minerals, and herbal components. It is formulated to support normal bone formation and maintenance, normal nervous system function, healthy cellular metabolism, skin, hair and nail health.
Ingredients:
Vitamin D3 (as Cholecalciferol), Calcium (as Di-Calcium Malate)††, Magnesium (as Di-Magnesium Malate)††,  Manganese (as Manganese Bisglycinate Chelate)††, Bamboo Silica Extract, Boron (as Bororganic Glycine)††.

Other Ingredients:
Rice Flour, Capsule (Hydroxypropyl Methylcellulose, Purified Water).